Meet the Ape Culture Editors

Mary Ladd
Julie Wiskirchen

Meet the Ape Culture Writers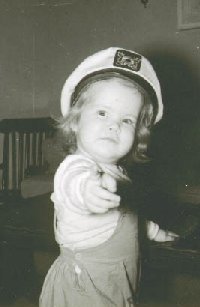 Ann Cefola, against the popular opinion of today, grew up with a TV in her room. On that black-and-white screen, she saw Peter, Paul and Mary sing "Blowin' in the Wind" on the Ed Sullivan Show; woke up early to watch "Modern Farmer" and "Davy and Goliath" as well as such underground cartoons as "Colonel Bleep" and "Crusader Rabbit." Hypnotized by the white dot lingering after the TV was turned off, Ms. Cefola is both shamelessly commercial and artistic. Besides celebrating pop culture in zines such as Ape Culture and First Person, she's a poet who writes for big business. Here you see the first of many confrontations with papparazzi.
Harrison Ford love poem; Mom & Pop Rock; When TV Is Stranger Than Fiction; Network TV Adjusts Its Leash; Unsolved Mysteries; Talkin' with Elvis Down by the Sea; Red Lobster Sizzles
---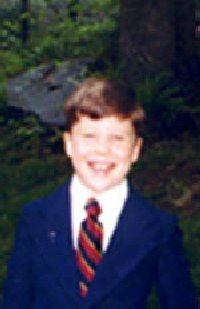 The Gentleman of Leisure (pictured here at age eight) first came to the attention of the art world in 1993 for his performance art piece "Burn This," which featured the voluntary self-immolation of several Dr. Jack Kervorkian followers to commemorate the twenty-fifth anniversary of the burning deaths of Buddist Monks in Vietnam. Later art installations include: "How Many Lumps? -- Oh, Three or Four" (1996), a phrenology 'skit' which makes use of well-known cartoon characters, and "FedEx" (1997) for which Mr. Deely wrapped the corporate headquarters of the Federal Express Company in packaging paper. In addition to his art and writing, Mr. Deely has travelled extensively and is also a founding member of "Responsible Non-Monogamy," a non-profit intimacy organization now based in Des Moines, Iowa. Mr. Deely currently divides his time between Paris, London, New York, Milan, Casablanca, Tahiti, Burkina Faso, Cairo, Salzburg, and Tuscaloosa.
Nathan's/Pizza Hut/TCBY emporium in Yonkers, New York; Ozzfest '98

---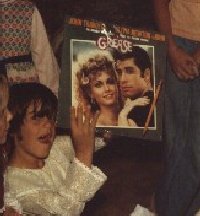 Traveling Jam This is me on my 7th birthday with my prized 1978 Grease album. I really hated that Hopelessly Devoted song. Olivia was such a drip. This album was soon to be joined by others such as Dolly Parton's 9 to 5 (1980) and Pat Benetar's Crimes of Passion. Then I discovered Duran Duran and my entire world changed. I was born out west, living in NYC for a couple of years after college and in a moment of I don't know what, decided to go to Japan. I am now living in rural Japan where my front door opens up to rice paddies and I attempt to teach English to the Japanese youth. You think pop culture in America's interesting...
Ape's Abroad IV; Ape's Abroad III; Ape's Abroad II; Ape's Abroad: The Original Stories ; Music & Event Reviews; Two Broads Abroad in Paradise; Divas Christmas Review; Chat Room Review of A Tribute to Heroes ; Chat Room Review of the 2001 MTV Video Music Awards; Chat Room Review of the 2002 Golden Globes; Chat Room Review of the 2002 American Music Awards
---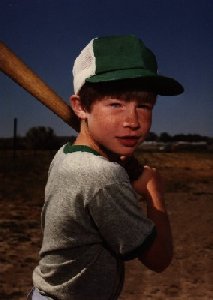 Daron Faught I'm Daron Faught from Laurel, Montana. I write many of the fine music articles presented on this website. I'm this many (holding up 29 fingers), and have lived in MT all of my life. I currently work in retail and also as a freelance entertainment journalist and part-time midget baseball player. If you'd like to take a peek inside of my head, you can e-mail one of my brain cells at daronfaught@aol.com. Thank you for your interest!!

The Best Music of '98; Summer Music: It's New to You; The Best Tunes of '97; What The Funk!; The Best Music of '99; Who Threw These Away? ; The Best Music of 2000 ; It's New to You, Vol. 3; Top 5 of 2001
---

Molly Denver's first experience writing came as she dictated the following story to her mother at age three: There was a cat. And it went into the street. And it fell into the water. And it fell into the water. And then it went back into the street. The End.
Fonzie love poem; Postmodern Irony Meets Suburban Convenience: PLAYSKOOL's McDonald's building; The Temp's Corollary; Things I Digested in Australia ; A-Ha, The Haikus ; Take Back the Dawn: Breakfast cereal haikus ; Caustic Acrostic Video Reviews; Celebrity Scandal Limericks; Chat Room Review of the 2002 Golden Globes; Chat Room Review of A Tribute to Heroes telethon; Sonnets on an American Childhood in the Seventies; One Time, At Sculpture Camp...; Now I've Seen Everything! Haikus for Skymall; The Pint Glass is Half Empty; The Rise and Fall of My First Celebrity Crush ; The Guyana Diaries; Oh No, Bono!
---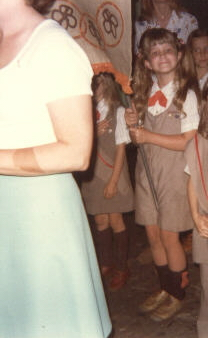 Christine Horace As a child, I divided my time between my duties as a Brownie and playing with my favorite toys: Weebles, Strawberry Shortcake dolls, and anything Hello Kitty. I grew up wanting to be Wonder Woman. When my underoos no longer fit, I traded them in. I earned a degree in Middle School Education and am now living in Brooklyn, NY and working in social services.
Tribute to Phil Hartman; U2 Ku Review; Chat Room Review of the 2002 Golden Globes; Chat Room Review of the 2001 MTV Awards; A Pathetic Haiku Tribute for American Idol's Simon Cowell; Dreadful Haikus for American Idol; U2: The Vertigo Haiku Review; If God Would Send His Angels to Union Square Barnes and Noble
---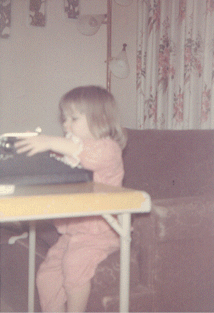 Lonna Haden Here I am some time in the 60s writing my first love poem. Okay, my secret's out...yes, I'm the one that sent all of those love letters to the little boy that played "Timmy" on the Lassie show. I really dig writing poems (too bad I'm not any good at it) and I also dig Keanu Reeves.
---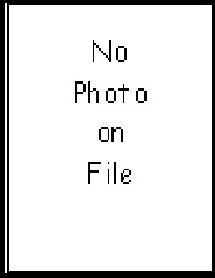 Natasha Brandstatter Natasha lives in Pueblo, Colorado, and, being a senior in high school, she is currently listing her career as, "student." Her hobbies are watching television (you can tell the girl is active right away), reading, writing, and music. She is an admitted hopeless romantic, with the Harlequin paperback library to prove it, but also likes Joseph Campbell and . . . well, that's about it for the non-romantic books. Her current independent writing project (independent meaning she's not going to get paid for it) is a fan-fiction story. (Yes, people actually write fan-fiction.) She resides with her parents, little brother, and a miniature Schnauzer named Candy. Any questions?
La Femme Nikita

---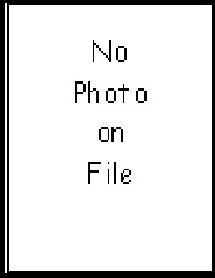 Michael Cefola, when not absorbed in the 9 to 5 business world, spends inordinate amounts of time attempting to learn the guitar chords to "Astronomy Domine" by Pink Floyd. He has not only listened to "Dark Side Of The Moon" more times than can be counted, but is still attempting to see it through one of the many telescopes he owns. Born in Schnectady, NY, his family migrated to Westchester County, a suburb of NYC, when he was but a wee person. Hanging out at the Cafe Wha in Greenwich Village during the 60's fanned the Rock N' Roll flames which burn strongly to this day. In fact, he actually enjoys the ringing in his ears resulting from playing guitars through monster amps that would have made Spinal Tap proud. Needing to sustain that high decibel lifestyle, he now rides harleys with exhaust pipes that sound his coming two states away. Here, he is either pondering the mystery of the universe or trying to decide on Ovaltine or Nestle's Quik for dinner.
George Harrison, the enigma of the Beatles
---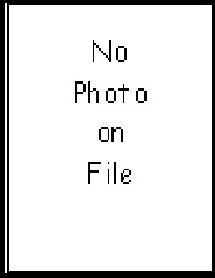 Christopher Brisson's keenest cultural regret is Eva Gabor's untimely death which necessarily precludes their working together in this lifetime. He is grateful that Charo, Madonna, Jeanne Moreau, Dolly Parton, Grace Jones and Sylvia Sidney are all in good health. A writer and actor, he divides his creative and professional energies between architectural history, poetry, film and theatre.
Charo love poem; Divas Live: A Look Back in Anger; Maren Jensen as Athena Made Me Swoon in Grammer School; Haikus for a Half-Breed; Surreal Life 2004 Commentary; Palm Springs Film Festival

---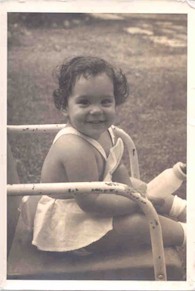 Grace Hackett is (sorry, Jason) married and livin' in the 'burbs with her y-chromosome pain-in-the-ass husband (whom she loves to death) and her 2 adorable daughters. Her one wish in life (besides winning the lottery) is an island vacation where scantily-clad, good-looking mute men bring her drinks with the wave of a hand.

Heavy Metal Haikus; Aerosmith LIVE!

---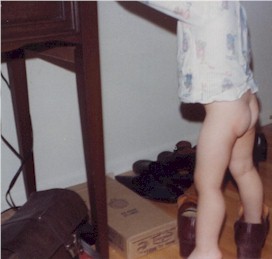 Joe Durrant A pop culture junkie who ain't lookin' for no cure, Joe Durrant sometimes plans days, weeks, and major lifetime events around television shows like "The Daily Show," "The Drew Carey Show," and "Law and Order." He reportedly cried many tears of joy when he recently upgraded from a 13" TV to a 25" one. Durrant found a safe outlet for his celebrity obsessions in the pages of Apeculture.com, where he can pay homage to his favorite stars of yesterday and today without those pesky restraining orders. He currently lives in Indianapolis, Indiana and enjoys movie theater popcorn, reclining chairs, the occasional cream soda, collecting Pez dispensers, and subverting the dominant paradigm.
Lynda Carter, Thou Lassoeth My Soul; Ode to Sherman Helmsley; Sonnet for Dana Scully of TV's X-Files; Go Ask Alice: To my homegirl Linda Lavin, in the key of "Alice"; On Tootie ; Jack Tripper; The Ballad of Scott Baio
---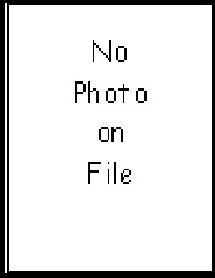 Bill Norris Bill Norris was born two months and two days early into an America that was just beginning to favor wide lapeled, purple polyester leisure suits. However, he spent the first two months of his life in just a cloth diaper as he dozed in the cozy confines of an incubator that allowed him to grow, if not big and strong, at least into the bottom of the "normal" range. It also stripped much of the enamel from his teeth. Many years later, he teaches writing at the College of New Rochelle and his first novel, Snapshots, was published by Riverhead in 2001.
Mom and Pop Rock; The Stone Pony: Eddie Lives!



---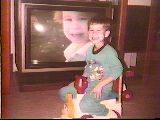 Gary Baum is sixteen-years-old and, among other things, currently compiling his memoirs. He also writes a weekly column on contemporary culture on the Internet (http://www.aphrodigitaliac.com/mm) as well as editing his school newspaper at Calabasas High School in Southern California. In this picture I am two-years-old on television and six-and-a-half in the foreground, wearing a "Duck Tales" pajama ensemble.
If I Were A Celebrity You Would Care; If I Were A Celebrity You Would Care #2 & 3


---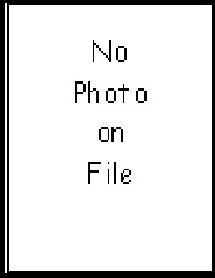 Max Burbank is a comedy writer living in Salem, MA, a city so nice they turned the state sanctioned execution of 19 innocents into a cottage industry. Bitten by a radioactive spider as a teenager, he now finds himself with the proportional speed, strength and agility of a guy dying slowly from radiation poisoning. A veteran of Boston based comedy troupes "Guilty Children" and "The Other White Meat" he doesn't 'get out much any more due to marriage, two daughters and an extremely conservative parole officer. He is a regular contributor to Acid Logic and I-mockery.com.
The Standardized Should I Be a William Shatner Stalker Test; Profiling Santa; Bob Dole, Pepsi Pervert: A Critical Analysis; Celine to Leave Rene for Strom Thurmond; Ask a Grown-up; Psychic Friends Spoil Fun for Season Finale-o-files; The BCAT (Burbank Celebrity Aptitude Test); An Open Letter to the Recording Industry; No Working Title


---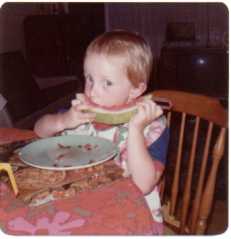 Matthew Denby After seeing how Marlo Thomas transformed her life by moving to New York in That Girl, Matthew Denby knew from an early age that his provincial Australian home town wasn't going to cut it as a base for world domination. Developing an early taste for his ongoing twin obsessions with "artiface and crap", it was no surprise to anyone who knew the smartass brat that he grew up to be a journalist. Fleeing his home town the day the city's resident football team, the Camry Crows, rocketed to number one on the local pop charts with "Here We Go, Here We Go, Here We Go", Matthew began a globetrotting trek that would shape him as the man of the world who now tops many dinner party invitation lists. He cites spotting a flea-bitten Marilyn in the West End of London, and discovering that the statue of Minerva unearthed in Bath has his "exact same nose", as two of the most exciting experiences of his ongoing global odyssey.
Kylie Minogue Spins Back; 21st Century Boys; Requiem for Battlestar Galactica: Blow Waves in Space; Her Name is Kylie, She is a Showgirl: a Review of Kylie Minogue Live in Sydney;
---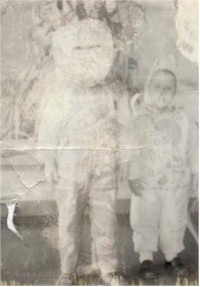 Terence Hawkins
---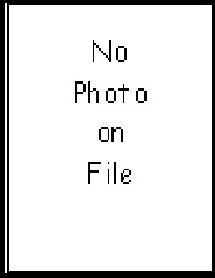 Jason Henninger previously appeared in the now-defunct humor zine "Beef: the Meat" and will also be featured in the upcoming H.P. Lovecraft parody anthology, "Hastur Pussycat, Kill! Kill!"
Jason Henninger's Celebrity Vignettes; Celebrity Poems II; More Celebrity Poems

---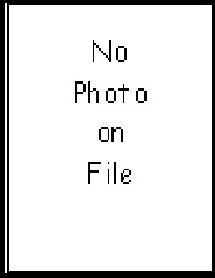 Booger Lee is an 89 year-old grandfather who follows the teachings of the Greek philosopher Epicureas. Booger Lee currently resides at Forrest Lawn Nursing Home where he enjoys spending his day surfin the web and sneakin into the coma patient room (if ya know what I mean). Three Years ago I was convicted of shoplifting, but I faked Alzheimer's and wound up in here. My son, Scott, is a cardiologist in Rainelle West Virginia and a graduate of the WVU school of medicine. He suffers from bad self-esteem which is mainly linked to his defeat at the age of 12 in the Special Olympics. He wasn't mentally retarded so I thought it might be a good way for me to get ahead with my bookie. I enjoy Kentucky Fried Chicken. I have written a short autobiographical story about when I broke into the chicken restaurant to steal the Colonels original recipe of 11 herbs and spices. I enjoy reading in my spare time. My reading includes Rabelais, Swift, Gogol, Kafka, and Nathanael West. I also enjoy watchin The Price is Right. I write many stories about Bob Barker, including my personal fav: "Bob Barker hates my balls," narrated from the viewpoint of a one-year old puppy.
Honey, I Shrunk Emmanuel Lewis
---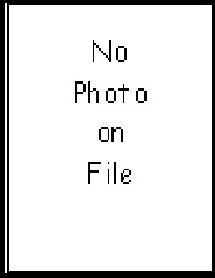 Andy Fenwick has sold out. That's right, babies, he used to fight crime in the NYC Courts until the Dumb Internet came calling, and like a perfect nerd-idiot-dork, he answered, made stupid-mad money, and got canned. He's lost his edge. And now there are no actual photos of him as a child because the Man owns them all. Even the ones from when he acted in movies and commericals as a kid. That should give him some edge, but it doesn't -- he wasn't molested or addicted at all. He actually went to grad school. He didn't even go Raw Dog until he was 18. But if he gets laid off one more time, he just might consider knocking over a video store. His lawyer tells him he can plead Dana Plato. Send ski masks care of Apeculture.
Beer: Six Absolute Truths; Caustic Acrostic Video Reviews ; Heavy Metal Haikus - Part II
---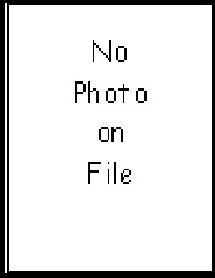 Jimmy Fahrenheit is the former bass player of the mid-'80s metal band Enraged Hedgehog. They were signed to a major label deal, on the brink of stardom, but their label refused to release their album, which depicted a naked, limbless woman with her face stuffed in a hedgehog's crotch, wearing a Walter Mondale mask. Fahrenheit refused to compromise on the cover art, saying it was a recurring nightmare of his, and the album, the oft-bootlegged Ultimate Fear Party, was a concept album based on that nightmare. The band broke up over Fahrenheit's principled stand. He tried starting several other groups, including a heavy metal Falco cover band, but none met with any success. Today, Fahrenheit lives by himself in Rahway, N.J., a mere stone's throw from the state prison, where he works as a janitor in the women's wing, making a good deal of money on the side selling black market cigarettes, maxi-pads and some of the hundreds of Bedazzlers he bought one night after drinking an entire two-liter bottle of Welch's grape soda in 24 seconds. In his spare time, he enjoys writing haikus about some of the other heavy metal bands he met during his time in Enraged Hedgehog. These are but a few of the hundreds of haikus he's written over the years, most of them penned while watching Mama's Family reruns.
---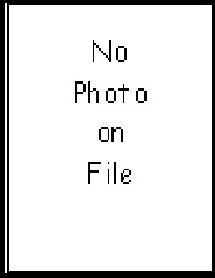 Magnus Thornbjorn, born in either Holland or Norway, played lead guitar for numerous 1980s Scandinavian and European metal bands, most notably Thundering Christ Monster and Umlaut (simply the symbol). Known for his ability to craft entire solos with only his whammy bar, Thornbjorn is also infamous for biting the members of Candlemass while they slept in their tour bus. His largest hit, Umlaut's "Hot Odin Nights (Show Me Your Golden Apples)," off the multi-platinum "My Abyss, Your Abyss" album marked the acme of his career. Umlaut's follow up, 1985's "Bloody Thor Usurps the Universe and Delivers Justice from His Changeling Hammer: An Opera" flopped miserably, leading to death threats and an opening slot on Queensryche's world tour. Thornbjorn retired from performing and recording altogether one night in 1986 after witnessing fellow Scandinavian Yngwie Malmstein play a Bach sonata backwards, in C sharp major, in 7/8 time, with two broken strings, with the guitar on fire behind his back, standing on his head, with a gerbil in his ass. The gerbil was also on fire. Since then, while he's not professionally competing in the "Magic: The Gathering" or battling in the World's Strongest Man competitions around the globe, Thornbjorn has been writing and researching a 6,000 page book on Alistair Crowley's little-known interest in windsurfing. He's also published poetry in periodicals such as Gotte Greis Illustrated, Whammy Bar Freak, My Parents Walk Around Naked, Juggs, and The Ladies Home Journal. Since 1996, Thornbjorn has not been photographed unless wearing ski goggles and a bowler. Some reports say he has resurfaced, following a sex change operation earlier this year, as Monkberry Moon Delight, the HORDE tour's popular folk singer and performance poet.
---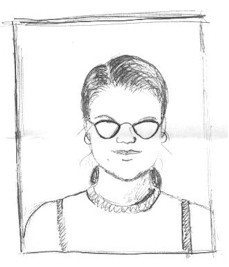 LeAnne Smith was born in central Illinois and was raised in suburban St. Louis, Missouri. She received an associate degree in Fine Art from Florissant Valley Community College, and a bachelor of the arts degree in Psychology from the University of Missouri-Columbia.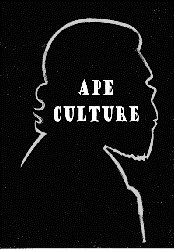 She is currently employed as a teaching assistant in the public school system in downtown St. Louis, and is currently living in an activist intentional community called CoLibri Urban Housing Collective. Although she lives in and urban commune to get away from American Popular Culture, currently she is riding around with Duran Duran photo albums in the backseat of her car that she compiled when she was 14. She doesn't know whether to toss them, or try to sell them to some other 80's freak on the internet.
---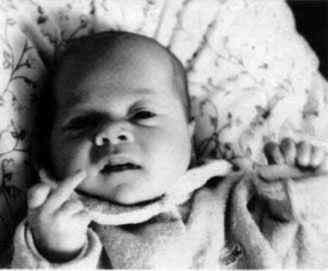 Doug Stackhouse
Doug grew up in a small town in the North of England where men are men and sheep are worried. He left high school at the age of thirteen and joined the KGB, but left soon after due to the fact that none of his co-workers knew who Benny Hill was. After a similar stint in the CIA Doug finally settled down in a job that suited him, elephant circumciser in a kosher circus. The pay was bad but the tips were enormous. Brrrrrump. Thank you very much. He has lived, loved and laughed in the USA since the Reagan years, and has found much to write about in that time. Samples of his tortured thinking can be found at soccermaine.com, New England Auto Dealers Monthly, CUFConline.org, and all over amazon.com. He has written numerous short stories about subjects ranging from baseball, bombs in forests, people winning trips into space, nuns destroying the earth, y'know, the usual. He has almost completed a new novel, a titanic tale of struggle and resolution which has Oscar, Pulitzer and Nobel written all over it. Literally. That's what it's called.
---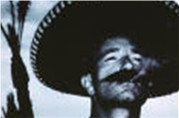 (last known picture of Poncho – age 12)
Poncho – Born amongst a family of prairie coyotes (instead of the more common shopping mall coyotes and Showbiz Pizza coyotes), Poncho grew up hard and grew up fast. He shot his first armadillo at 3, ate his first rattler at 7, filled in for John Ritter on Three's Company at age 11, and even found time to earn a Ph. D. in Feminine Studies by the age of 16. Now resides somewhere in the canyons along the U. S./Mexico border, and makes his living pillaging small fireworks stands. Some call him a menace. Some call him a hero. Most just call him pretty damn intuitive in the ways of modern cinema. As they should…
Caustic Acrostic Movie Reviews; Caustic Acrostic Video Reviews
---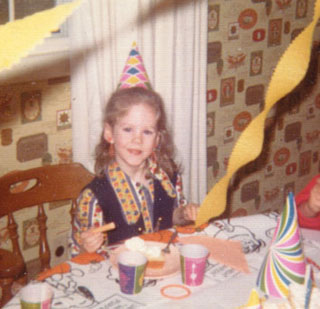 Jennifer Makowsky's obsession with pop culture started at the age of seven when her parents brought her to a Donny and Marie concert and Marie Osmond told her mother that she really liked her snazzy high heels. From then on, Jennifer has had several unhealthy crushes on rock stars including, Rick Springfield, Simon LeBon, and Robert Smith. Originally from the Northeast, Jennifer moved out West seven years ago where she earned her MFA in Creative Writing from the University of Arizona. Since then, she's been working as a freelance writer/editor, and decoupaging her coffee table with rejection notices.
A Fixx Encounter: One Drink Leads to Another; Ten Things I Learned from Being a Die-Hard Duranie
---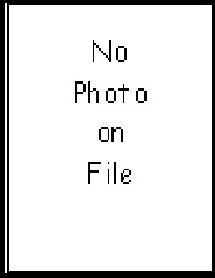 Leslie Phillips is a 23 year old published freelance writer based in South Jersey where she works as a self-employed day trader in the stock market and as a freelance journalist.
---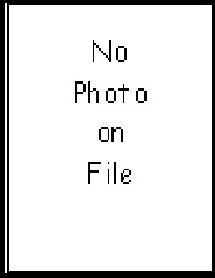 Sonia Pereira likes to drink cognac, decorate with french toile, and pretend her best friend is Lorelei Gilmore. She currently writes for a bunch of magazines including "Bookslut.com," "Nervy Girl," "Feline Fatale," "Punk Planet," "Bitch," "Rockrgrl," and "Venus." She also has a seriously demented passion for monkey lamps and scrubbing the tub.
---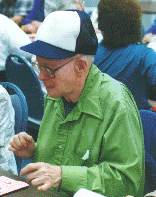 Art Haarper is a 70ish retired aircraft engineer with waaay too much time on his hands. He currently resides in a condo in unincorporated North St. Louis County. Hobbies include watching Law and Order reruns and Cardinal baseball. He has no literary or critical qualifications, other than a good technical education and a lifetime of reading and watching movies and TV. His minor celebrity obsessions include Angie Dickinson, Audrey Hepburn, and Debby Reynolds, however his major obsessions are airplanes and World War II. This is Art's first writing for publication, other than technical reports. Fortunately, he benefits from reverse nepotism.
Art Haarper's Movie Reviews for Retired Persons; Art Haarper's Video and Late Show Recommendations for Retired Persons
---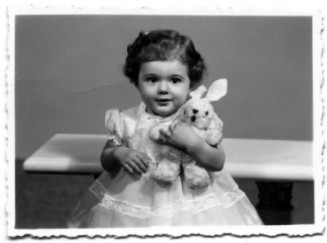 Jo Kozlowski was born and raised in Chicago, where her grandfather Vassily taught her Russian drinking songs at a tender age. She regrets not remembering any of them now. Her fate as a writer was sealed at age six, when she became obsessed with her mother's 1950s-vintage portable typewriter. This is one of the last known photos of her in a dress. She brings daily offerings to the five feline goddesses who own her and is Gal Friday to Cricket in the Corner.
Annie Lennox - the Solo Tour; Hi-Identity: Girls Collecting Music
---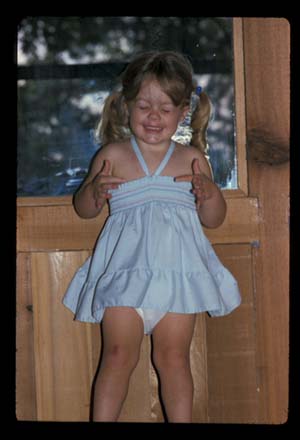 Julia Richardson grew up on citrus farm in the Central Valley of California. She attended the University California Riverside and received her BA in Economics. Upon graduating she took a job with a business2business dot.com in the food industry. To combat the stress of working for one of the many struggling dot.coms of the time, she took up painting (www.citrusgirl.com) and modifying her car (www.acuragirl.com). Her painting inspiration comes from her farming background, her statistical training, and the stress of her job. Inspiration for modifying her car comes from all the latest rap videos. Currently she is living at a Southern California beach, enjoying life, and trying to figure out what should come next.
---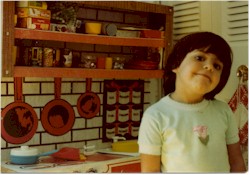 Dana Rossi is a freelance writer who has written for the New York Press, Grandparents.com, and Broken Pencil, a Canadian indie mag. When she's not writing, she's reading and analyzing books for Sony Pictures Entertainment. And she's got two blogs. Check out PartyInTheBack.blogspot.com for a look at how current events and trends resemble 80s movies. And hitch your ride to TheSassWagon.blogspot.com, where she is rude so you don't have to be.
Tool in Life, Treasure on TV—We Love the Office Bully
---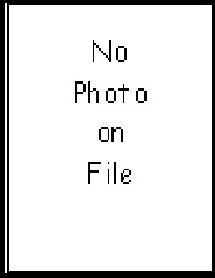 Jen Saunders, a.k.a. "Tutor to the Stars," has led an average and settled life on the outskirts of New York City, where she grew up cocooned inside suburbia. Her life consisted of Girl Scouts, the ice cream man, friendly neighbors, forced piano lessons, and the occasional bus bully. Later, she went on to college, where she studied the arts, and frequented soirees with enriching social games, such as "Beer Pong" and "Suck and Blow." In graduate school, she grew to love shaping the minds of youth, and pursued education as a career choice. It was there that she became addicted to caffeine, and learned the true meaning of stress, I mean life. She then came upon an ad in The New York Times and answered her calling as "Tutor to the Stars." She has since become an established teacher and tutor to rich and/or famous persons' children in an exclusive enclave north of Manhattan. When she's not molding the minds of the advantaged youth of America, you can find her twisting herself into yoga knots, and traveling extensively to places that do not require a passport. When she's not jetting off to some exotic state in the union, you can find her living above her means in a tiny studio apartment and wearing the latest discount fashions.
Girlfriend Drags Gent of Leisure to Deborah Gibson Concert; Tutor to the Stars Burns Her Bum in LA

---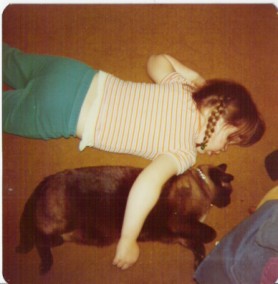 Shelley Blake hails from the near artic Northeast, where she spent a great deal of her childhood in hibernation. Her love of pop culture coincided with the birth of her younger sister. Who could blame her mother for wanting a replacement when this bundle of joy was typically unconscious? Having mastered the art of napping, Shelley awoke from her slumber in the spring of 1978 to a new calling: professional television viewer. Needless to say, she grew up and realized there was more to life than TV...and thus began her love affair with the silver screen. In May, it will be twenty years since her first date with the movies at the local drive-In, and their relationship is stronger than ever.

Inhabiting Oz
---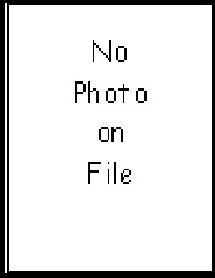 Ken Simms is not a writer. He was born and raised in Los Angeles, CA. He currently toils as a financial consultant while he pursues a career in operatic entertainment. He fell in love with pop culture at the tender age of 5 while watching New Zoo Revue. God, did he want to do Emily! During his pre-adolescent phase, he had this odd desire to be Spock as a way to cope with the emotional stress of being an only child. Finally and thankfully, he heard the musings of Prince Rodgers Nelson and everything has been fine since then!
---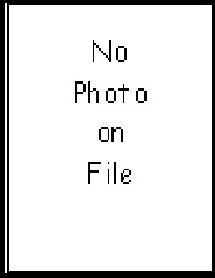 Mike Calahan: Despite birth control pills, I was born in Southern California to a man and woman who I would later refer to as Mom and Dad. From the beginning, I had an overactive imagination that kept me entertained (and out of the way) for hours on end. At the age of 4, I wrote my first book, Tommy and His Pet Mouse, filled with nonsensical drawings and dialogue that made the plot even more indecipherable. Eventually, I went on to study Literature and Film at Northridge State. With this to my credit, I was immediately propelled into entry-level positions in the retail industry.
My influences range from Mark Twain and James Thurber to Groucho Marx and Preston Sturges. Despite the vocalized protests of relatives I visit for the holidays, this is my chosen career. www.mikecalahan.com.

2004 Holiday Movie Preview
Vegan the Beguine

---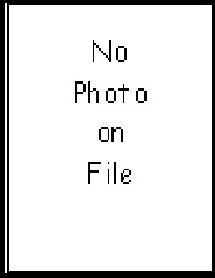 Kurisu: Kurisu used to write for the street press, but got tired of being paid in belly button lint. He produces electronic music, and is developing a web site called www.ricketz.com , dedicated to underground music and culture.
Beastie Boys - Live in Melbourne

---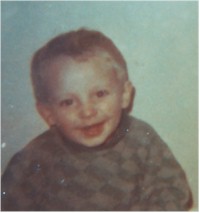 Michael Dexter : Michael Dexter was born in Farmington, Maine but grew up in North Carolina. He spent many a happy day wandering through the woods looking for interesting plants, catching snakes and lizards and other neat animals, picking berries, and generally exploring. At night, he'd lie back and watch the stars or catch fireflies. All of this, plus an admiration for Wild Kingdom's Stan Brock and Jim Fowler, probably have something to do with why he wanted to be a biologist when he grew up. He has taught at the college level for over 10 years now, and is currently completing his doctorate in biology in the state of Washington. He also studies karate and kendo.


The Science of Star Wars
The Science of Godzilla
Ape Culture and all associated pages are
ŠApe Culture 1998-2007 and evermore.