Top 5 Albums of 2001

2001 was a very good year for music. The luster finally seemed to wear off the tired genre of that horrible rap-rock hybrid. New and exciting voices were being unleashed to the unsuspecting public. Unfortunately, radio stations and MTV were ignoring these voices while shoving their brand of mass-marketed pablum down our throats. Here are some quick remedies to that problem.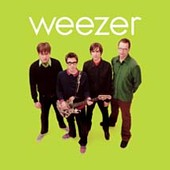 1. Weezer - The Green Album
After 1996's "Pinkerton," most casual fans assumed that Weezer had gone to that great big bargain bin in the sky. However, Rivers Cuomo had other plans. Just when teenagers had finally worn out their copies of the first two albums that were handed down to them by their older brothers and sisters, Weezer returned with an excellent collection of more quirky, irresistible songs about the trials and tribulations of love. Music to soothe the geeky beast in all of us.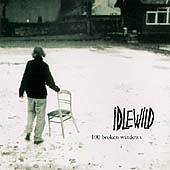 2. Idlewild - 100 Broken Windows
Urgency can be a powerful thing when applied to music and these guys sure know to use it wisely. Their sound brilliantly mixes Seattle's doom and London's gloom. Perfect music for a rainy day.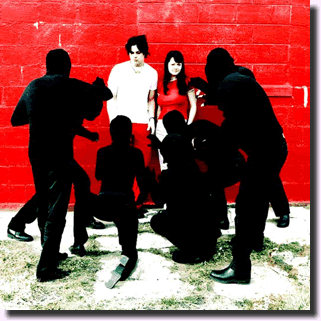 3. The White Stripes - White Blood Cells
It should be impossible for just two people to brew up this kind of musical mayhem but somehow Meg and Jack White pull this off effortlessly. Bluesy, ballsy, Who-inpsired rock'n'roll is what they're all about. And nobody does it better.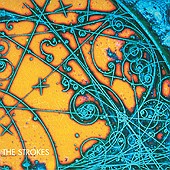 4. The Strokes - Is This It
I just had to find out if all of the hype surrounding this band was warranted. Their video for "Last Nite" looked promising so I went out and bought their debut album. While it isn't a masterpiece, "Is This It" is an extremely well-made first effort with its slightly lo-fi sound and barely distorted guitars. A true breath of fresh air!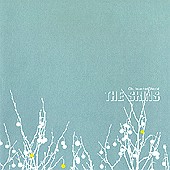 5. The Shins - Oh Inverted World
Does this band actually live on the same Earth as the rest of us? Do they get their precious melodies telepathically from Brian Wilson? Are their lyrics really as abstract as they seem? "Daron, stop thinking so hard and just enjoy this amazing little gift."
HONORABLE MENTIONS
Ryan Adams - Gold
Jimmy Eat World - Jimmy Eat World (2001)
Tenacious D - Tenacious D
The Cult - Beyond Good And Evil
New Order - Get Ready
DISAPPOINTMENT OF THE YEAR
Ben Folds-Rockin' The Suburbs
Maybe it was the absence of his old drummer and bass player. Maybe it was his move from the U.S. to Australia. Maybe it was his reliance on too many cute little songs about cute little women. Whatever the case, this debut solo release from Ben Folds seemed to wear out its welcome rather quickly. These songs just weren't up to the standards of the three excellent Ben Folds Five albums. Maybe William Shatner can help him out next time!

Discuss the much-hyped Strokes in the AC forum

Ape Culture and all associated pages are
ŠApe Culture 1998-2007 and evermore.