Easy-Bake Recipes for Soccer Moms
or It's New to You, Vol. 3

Another summer. another moment to check out some great music that you may have only glanced over during the past few years. So come on and take a trip down recent memory lane with me!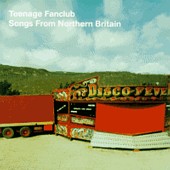 5. Teenage Fanclub- Songs From Northern Britain
I know this band has been around for a decade but they've evolved from Sonic Youth wannabes to splendid folk-rock worthy of the Byrds and Neil Young. Songs like "Planets" and "Take The Long Way Round" make for
wonderful traveling music.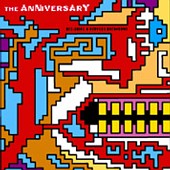 4. The Anniversary - Designing A Nervous Breakdown
"Emo" bands sometimes get a bad rap from critics for being too earnest and honest but I tend to gravitate towards that music. The Anniversary spice things up with nice male-female vocals and keyboards almost straight
from a Cars album.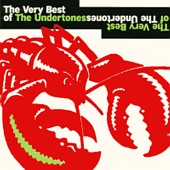 3. Undertones - The Best Of The Undertones
These Irish punk rockers never got a fair shake in the U.S. but their music is just as good as any homegrown from the late 70s. "Teenage Kicks" is definitely a classic of the era.
2. Couch - Fantasy
Coming to America by way of Matador, this European band specializes in melodic and mesmerizing instrumental rock. They're definitely influenced by Krautrock but also by American indie rock. Worth a listen if you're tired of
cliched lyrics.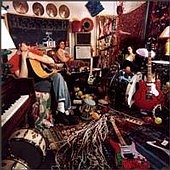 1. Walt Mink - Miss Happiness
This album dates back to 1992 but sounds timeless. John Kimbrough's voice and crafty guitar work give strange but beautiful life to these high-powered arena-rock tunes. It's too bad this one got lost in the "alternative" shuffle!

Post a comment about Daron's reviews.
Ape Culture and all associated pages are
ŠApe Culture 1998-2007 and evermore.