Kylie Spins Back
"Spinning Around" -- Kylie Minogue
Did I forget to mention that I found a new direction/
And it leads back to me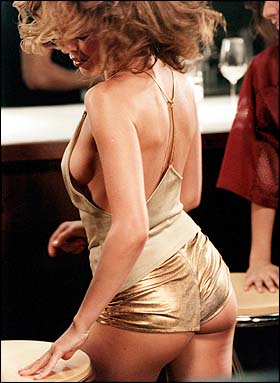 And so Kylie Minogue once again leaps to the forefront of the Australian national consciousness. Her Farrah flicks adorn screensavers, televisions, posters, and an increasing number of heads, across the country as her bold proclamation of self-determination blasts from radios everywhere. With lip gloss and delectable facial shine, gold hot pants and a specially-designed "Madison"-style dance, Kylie sashays through the video for her new single "Spinning Around." This new single is the latest bullet in Kylie's arsenal, as she wastes the pathetic memory of professional victim Judy Garland as THE gay man's icon. Kylie is back, and she's heading for America with a new international record deal with Parlophone/EMI, a lead single penned by Paula Abdul and a sophisticated 21st Century disco sound on her new album, "Light Years." Kylie who?
The girl with the perm who covered Little Eva's classic "The Loco-Motion"?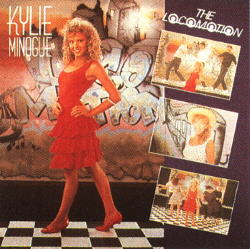 Yes, HER.
Well, the latest incarnation of her. There have been many Kylies since David Geffen unceremoniously dumped her in 1990, relegating her to mainstream anonymity in the US, just seconds ahead of her finest pop moment, her third album "Rhythm of Love". While America was apparently content with Tiffany and Debbie Gibson, Kylie shed her cute frocks and girl-next-door charm for a new image as a slutty-yet-sophisticated dance floor diva. The impact of stompers such as "Better The Devil You Know", "What Do I Have To Do" and "Shocked" even resonated through the one major market to reject her charms, with West Coast gay clubs lapping up import copies of the singles, and planting the seed of a hardcore underground following that exists to this day. Fed by Internet communication and treasured import copies of her latest releases, US Kylie fans cope in a world ruled by Britney.
Yes, Middle America, Kylie did live on following Geffen's cruel rejection. And while Tiffany and Debbie are both fodder for VH1's "Where Are They Now?", glam jet-set millionaire Kylie simultaneously maintains mega-stardom as a major commercial act throughout Europe, Asia and Australia and garners the kind of manic adoration from gay men only the ruby-slippered one could hope for. As little Dorothy was swept from monochrome Kansas into a colorful and camp world beyond the rainbow, Kylie too was launched from Australian suburbia, perm intact, into the camp and deadly world of late eighties London. Landing at "The Hit Factory"--legendary headquarters of gay disco producers Stock, Aitken & Waterman (S/A/W), Kylie proceeded to take over where Madonna left off when she temporarily forgot how to dance. While Dorothy had to contend with creepy dwarfs and wicked witches, Kylie found herself in a world full of such alien creatures as grotesque drag queen disco sensation Divine, and eighties legends Dead or Alive, both of whom had helped to establish S/A/W as the soundtrack of gay London.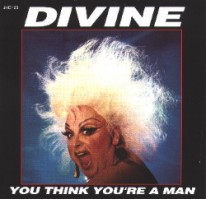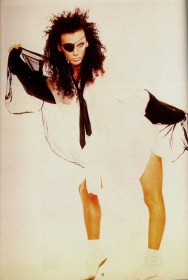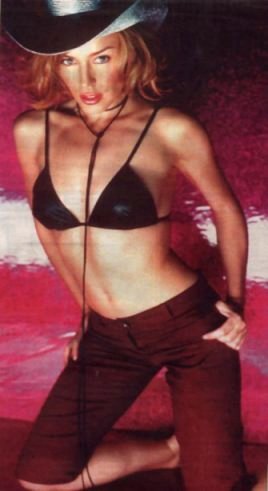 While originally packaged as a bubble-gum pop product, Kylie was soon dancing to S/A/W's savage beat, and selling more records than all of the other acts put together. Gay men empathized with her transition from dowdy, permed pariah to a creature of the night--allegedly being ravaged on planes by filthy INXS rocker Michael Hutchence and discovering drugs and hot pants. With this evolution she rapidly went from the cover of trash mags to adorning The Face and I.D. The hot pants are back--but this time they're gold. And where, I ask you, America, is Tiffany?
Links:
The official Kylie Minogue website
Don't be afraid to tell us what you really think about Kylie..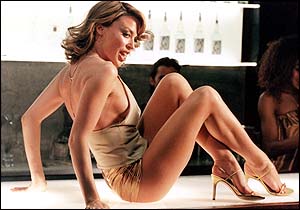 Ape Culture and all associated pages are
ŠApe Culture 1998-2007 and evermore.



Click here to learn about
the Ape editors' book
Check out the Ape Blog for the latest Ape Culture News and Reviews