Obese House Pets Petition
Richard Simmons for Help
Read the pets' heartbreaking letters to Richard and Richard's compassionate replies.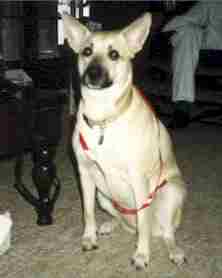 Helga, mixed-up mixed breed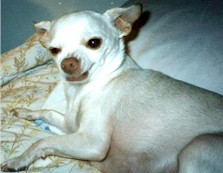 Chiquita, the charming and cheerful chihuahua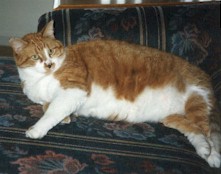 Sam, the cat with the thyroid problem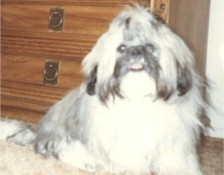 Rham-Beaux, shih tzu in denial

DISCLAIMER: this article is intended for parodistic purposes only.
Click here for The Real Richard Simmons.
Tell us about your own fat pets.
The spirit of Richard Simmons has been channelled through Julie Wiskirchen.
Helga's story courtesy of Mary E. Ladd.
Chiquita's story courtesy of Christine Horace.
Sam's story courtesy of Kim G'Sell and Julie Wiskirchen.
Rham-Beaux's story courtesy of Julie Wiskirchen.
Ape Culture and all associated pages are
ŠApe Culture 1998-2007 and evermore.