Tom Jones
with Leonardo's Bride
Sydney Entertainment Centre
Sydney, Australia
May 31, 2000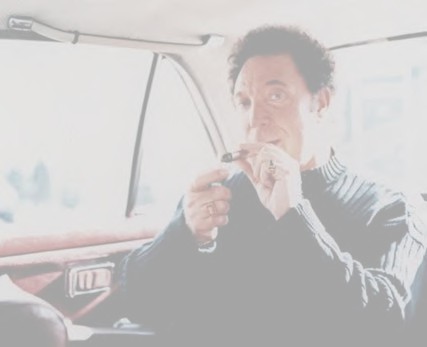 Although Americans are oblivious, Tom Jones is having another comeback. And this one is bigger than his one-off worldwide hit single "Kiss." Tom's Reload album has charted two Top 10 hits in the UK and Australia. But they haven't even released the album in the USA! I find this criminal. I guess it's because Reload features Tom singing duets with a number of bands like Catatonia and Stereophonics and Portishead that aren't particularly famous in the US. I read that Tom plans to record a duets album specifically for the US audience with artists like Macy Gray and Dixie Chicks. That will be groovy, I'm sure, but I strongly urge all Americans to go forth to the import bins and find Reload today.
So 59-year-old Tom came to Sydney riding a wave of new popularity based on his hit singles "Burning Down the House" (with The Cardigans) and "Sexbomb" (with Mousse T). He has been wailing on TVs everywhere as the spokesman for the National Rugby League. He sold out two shows at the 20,000-seat Entertainment Centre which I found pretty amazing, considering I saw him 3 years ago at a high school auditorium in Arnold, Missouri. When I saw him in Arnold, the crowd consisted mostly of senior citizens. Here people of all ages flocked to see Tom. Teen girls bought hot pink "Sex Bomb" baby doll T-shirts. Middle-aged women bought programs. Hipsters mingled with senior citizens. It's unusual.
A band called Leonardo's Bride opened the show. They were a bit overwhelmed by the venue and the crowd was underwhelmed at best, downright rude at worst. Leonardo's Bride is a folky duo-boy on guitar and girl on voice-with some nice mellow tunes. They have been getting some air play here and are about to release their first album. Toward the end of their set, the crowd started booing them to get off. I found this hard to take but the band was good natured about it. When someone yelled at them to get off, the singer responded, "Don't get your knickers in a knot...you've got to throw them at Tom later." The guitarist said, "There's plenty of room for everybody." Perhaps if they had covered a Prince or Talking Heads song they would have been better received.
During the set change, they played a song by Catatonia called "The Ballad of Tom Jones" to warm us up. Then Tom's big band took the stage and Tom was introduced. He emerged in his traditional black suit. His hair is now a kinky afro and his face looks bloated but he's in pretty good shape (okay, it did look like he was wearing a girdle, but, hey, he's 59!). He kicked the show off with "Ain't that a Lotta Love" and then launched into his hit "Burning Down the House." I wonder what David Byrne thinks about Tom Jones covering his song-is it akin to a shopping mall turned into a peaceful oasis? Or the other way around? The Sydney crowd was pretty mellow although we did see a few pairs of knickers tossed on stage during this number.
Next, Tom delved deep into his catalog to play the neglected classic "With These Hands," the tragic "Delilah" and the rousing "She's a Lady." Panties were flying. I'm impressed that Tom still delivers these 60s tunes with enthusiasm. His dance moves haven't changed much since the 60s. He has this way of moving his legs as if they were tree trunks and thrusting his pelvis. You'd laugh your ass off if you saw somebody in a club dancing like Tom, but when Tom does it, it's acceptable. I mean, it's just so very Tom Jones!
Tom paused to explain why he called his album Reload: "You've got to reload before you can shoot again." He's the king of double entendres-his last album The Lead and How to Swing it featured him on the cover in tight polyester pants. He sang "Motherless Child" off the new album and it gave me chills. His voice hasn't lost any quality. It filled the Entertainment Centre and everyone listened to this song in awe. He played his current hit "Sex Bomb" and managed to get some of the crowd on their feet. He said, "Mousse T wrote this tune just for me but I can't imagine why-it's about sex." Then he played "If I Only Knew," the minor hit off his last album which features Tom's barbaric yawp. It seemed to me that Tom was intentionally lowering his already-low voice for some songs to achieve a Barry White effect. He then played two more Reload songs, "Mama Told Me Not to Come" and "Gimme One Reason," before going back to the archive to unearth "I'm Never Gonna Fall in Love Again" and "What's New, Pussycat?" Lighting effects produced the dragon from the Welsh flag as a backdrop for Tom as he sang "Green, Green Grass of Home."
Tom covered "Walking in Memphis," a song that is well-suited to his voice and his past as a friend of Elvis. I started to wonder...if Elvis were alive today, would he be covering "Living on a Prayer" and "Show Me the Meaning of Being Lonely" to attract a new audience? As the band began to play "You Can Leave Your Hat On," Tom took off his jacket. He began to unbuckle his belt and stared at the belt as it stood erect in front of him. Then he started bumping and grinding, bringing the sedate crowd to their feet for the strip bar anthem that was revived by The Full Monty soundtrack. During this tune, I witnessed a classic Tom Jones moment. Someone tossed yet another pair of underwear on stage. Tom paused to pick it up. He wiped the sweat off his face with the panties. Then he threw them back in the crowd. Yeah, baby, yeah! He then closed his set with his first hit, "It's Not Unusual." It's not unusual for Tom to get pelted with undies. It happens everyday.
For the encore he played Lenny Kravitz's "Are You Gonna Go My Way." I've seen Tom four times now and he always plays this song. It's becoming as much a part of the repertoire as "What's New, Pussycat?" and "Delilah." I can see why-it's definitely a crowd pleaser. Then he played his last comeback hit "Kiss." Listen to Tom's version and you'll notice that he sings "Women and girls rule my world" instead of Prince's version, "Women not girls rule my world." The producer corrected Tom in the studio but he replied, "Why leave out half of the female population?" Tom loves the part in the song where he says, "Think I better dance now." He gave us a lot of pelvic thrusts. Perhaps it was the looser slacks (or he forgot the sock?) but the bulge was less prominent this time, and believe me, I was looking. Sweat was dripping off him and when he turned to shake his ass at us, you could see that his slacks were drenched as well. We figured this would be the last song, but then Tom asked our permission to sing "Sex Bomb" again. As if we would refuse! He had the whole place gyrating with him. After singing 25 songs, he still had plenty of energy. Then, with a "Thank You, Sydney, and Good Night!", Tom was gone. All that remained was a stage littered with knickers.
The Tom Jones Acrostic Poems - they're about projectile underpants.
A review of Tom Jones pre-Reload in Connecticut
Other Ape Culture Concert Reviews
Post a comment about Tom Jones.
Ape Culture and all associated pages are
ŠApe Culture 1998-2007 and evermore.