The BeeGees are Stayin Alive…for the most part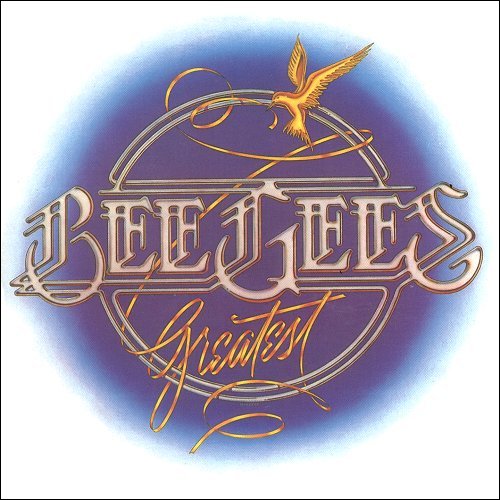 Overall I feel the Bee Gees received a raw deal with disco haters. I'm no dance club lover but I do dig the pre-funk flavor and uninhibited joy of many disco tracks. I've also listened for years to the feverish, weak logic of disco haters. I still haven't heard an argument that makes sense to me. All I hear is homophobic and racist undertones. Mind you, I was 8 in 1978 and so missed the annoying disco scene for the most part. But I'm not talking about the disco scene, I'm talking about the tunes. The meager arguments I've heard to date center around the fact the disco beat is weak and the instruments sound inhuman. One blogger even lamented the lack of angry guitar solos in disco music.
But those arguments never surround experimental, modern techno music or the entire 80s music cannon which was often computerized or folk, jazz, gospel or the blues which often lack angry guitar solos. Disco is singled out.
And songs can always be remade to include angry guitar solos and human textures. So I keep coming back to the fact that the music was popular with a new group of people who were "coming out" on the scene for the first time. And black men dancing. Both seemingly threats to white rock music.
It's true, the disco lifestyle reflected new freedoms with sexuality and race often stumbling into a narcissistic and image-obsessed culture with the casual relationships of the discos. But for me this has nothing to do with the music. Other scenes spawned dysfunction and fake image making to some degree. I remember Gene Simmons and Paul Stanley hating on Disco during a VH-1 "I Love the 70s" many years ago. KISS is that authentic? There were no fake punks?
Truly, disco spawned many one-named wonders. Maybe it was too easy to create a disco hit. But Donna Summer and The Bee Gees were two of the few acts to have a catalog of disco hits, catalogs which are worth checking out from time to time.
That all said, I was disappointed with this re-release, basically just a reissue of their 1979 album of hits. The album is exactly the same with some additional bonus tracks added to the reissue.
The Tracks
Jive Talkin - I learned all about jive talking in graduate school at Sarah Lawrence College. This became my theme song for the administration there.
Night Fever - Never been one of my favorites but I can't separate it from the movie Saturday Night Fever.
Tragedy - this song, although fun to sing, probably encouraged the demise of The Bee Gees and disco with lines like: "When the feelings gone and you can't go on it's tragedy/When you lose control and you got no soul - tragedy!
You Should Be Dancing - yeah! - instead of doping and unprotected sex. This song is still boring ear worm to me still. More annoying that the chorus is indecipherable. A friend, listening to the album with me in the car, kept singing "would you do it in your brother's bed!." *shudder*
Stayin Alive - a classic song because it captured the scene, that strutting sound of Travolta. It's virtually inseparable from the movie Saturday Night Fever which explored the joy and bravado of a new sexual liberation and also its offshoot, brutally honest confessional heartbreak. The song introduced Travolta's character strutting down a Brooklyn street, subways swooshing behind him while he eats two heavenly greasy double-folded New York-style slices of pizza.
How Deep Is Your Love - Saturday Night Fever was amazing in hindsight. It appeared to be just a trend catcher but got really dark in the middle and then ends very tenderly (a word I usually hate but here applies) on this song. Travolta decides it's time for him to leave the disco scene behind and this is his melancholy transition. This song mirrors the same life questions he puts to himself. I love the directness of this song contrasted with its delicate melody. This song has an action item in it.
Love So Right -Another boring earworm.
Too Much Heaven - inoffensive but the verse makes no sense to me; it sounds sloppy.
Don't Throw It All Away - mostly filler yet the chorus is fun to sing; just don't throw away the verse!
Fanny - I love the chorus of this song and the catapulting end. I always play this song many many times in a loop. Can't get enough.
If I Can't Have You - this is not the Saturday Night Fever #1 version that was a hit for Yvonne Elliman. The Bee Gees' is a dud of a version. The falsetto sounds too much like a sick bird.
Warm Ride, You Stepped Into My Life, Love me, Spirits, Winds of Change - what the hell are these? Mostly ridiculous and forgettable filler. Rest Your Love on Me is really baaaaaaad country. Children of the World sounds like a song Michael Jackson might sing.
More Than a Woman - I guess this song deserves to be here…like Night Fever, its prominent in the SNF movie and a hit on its own but this is mostly uninspired disco. Fuel for the fire if you get my drift.
Nights on Broadway - NYC proved to be everything this song promised it would be. I love the Times Square energy of it.
Love You Inside and Out - a minor hit that you'll probably remember when you hear it. I actually like this one…it succeeds for me where More Than a Woman fails: it's funny and sweet.
Bonus Tracks - Stayin Alive extended - okay as an extra I guess but not transforming in any way.
The rest are modern remixes…
You Should Be Dancing - I actually heard this in a CVS less than an hour after finishing the CD. It's just modernized with new dance beats as is If I Can't Have You - you can't help these songs by throwing crap at them.
Night Fever - the remade version is way too fast, like NF on Ecstasy.
How deep is You Love - this one almost works. At first I noticed it loses its feel of bold simplicity. On the second listening, I felt strongly that this version really robs the song, makes it convoluted with too much texture. The original is so simplistic and direct. The music should serve the message and in this song it doesn't.
Overall there was too much stale old filler on this album. What I really want in a comprehensive set, like Patty Smyth, The Eagles and Cher's latest compilations which finally combine hits from many labels and act variations. Add in "I Started a Joke," "Run to Me," "How Can You Mend a Broken Heart" and the Beatlesque "Lonely Nights." Like Patty Smyth and The Eagles, add some bonus solo stuff from Barry Gibb with Barbra Strisand - "Guilty," and "What Kind of Fool."
What we get is this retread, put together in a half-hearted box with true BeeGees goofball packaging including a mini poster. They should have faced this fact years ago: they are not poster cool. At all. All the brothers seem awkward but Barry. Goof ball poses make you hate the Bee Gees. And they don't bother with liner notes which is a mistake. There's no context for the young people learning about The Bee Gees today and this will not help their cause. You can almost hear them saying the music should speak for itself. Well, it's hard for the music to speak for itself when the album is cracking on a big bonfire.
Love the Bee Gees? Disagree with me about disco? Leave your comment here.
Ape Culture and all associated pages are
©Ape Culture 1998-2007 and evermore.